Our Unique 5-Step renovating Process
It all begins with a conversation and it ends when you are happy with the completed project. We stand behind our work with a 7-year labour warranty and the quick responsiveness and accessibility of our staff.  



Initial Conversation and Free Consultation
At Barefoot Bathrooms, we see this as the beginning of our relationship. Whether you know what you want or you're still thinking it through, we will meet with you in your home and talk you through the process.  

Pricing and Planning
During our free consultation, we'll sit with you to summarize the proposal and the scope of the project. We're known for standing by our quote and communicating with you immediately if you make a decision that changes the estimate in any way. When working with Barefoot Bathrooms, you'll never be surprised by any hidden fees.
Once you accept the quote in principal we can move to the next step.  

Pre-Production Stage
We'll work with you turning your ideas into reality. We will support you through the choosing process by suggesting materials, products and suppliers. We can meet you at our suppliers showrooms and give expert advice to ensure you choose the perfect materials for your bathroom.Once you're happy with the design and materials, we'll agree to a start and completion date.  

Production
The materials,skip bin and contractors are pre ordered and arrive on the start date, we can then begin construction. The supervisor will facilitate communication between you and our team of professional tradesmen involved. If you need to work or be at home during construction, we'll do everything possible to minimize the disruption to your life. Every step will be taken to ensure there will be no damage to your property and possessions as our * cover and protect policy.  
*On the agreed start date before we start removing the old bathroom we cover the floors in the traffic area with plastic and drop sheets and cover anything that can't be moved, we take great steps to minimize the dust.  
Completion and Quality Assurance
We have a team of qualified tradesmen that work together on all the bathrooms and are handpicked for their work ethics, they all understand how important it is to work clean, to be respectful and polite, to be reliable and of course to produce a high standard of workmanship. 
At no stage will there be any person at your home that isn't known personally by all at Barefoot Bathrooms.
When the construction work is complete the bathroom is spotlessly cleaned before presentation.
Your 7 year excellent workmanship guarantee  begins here.  
Existing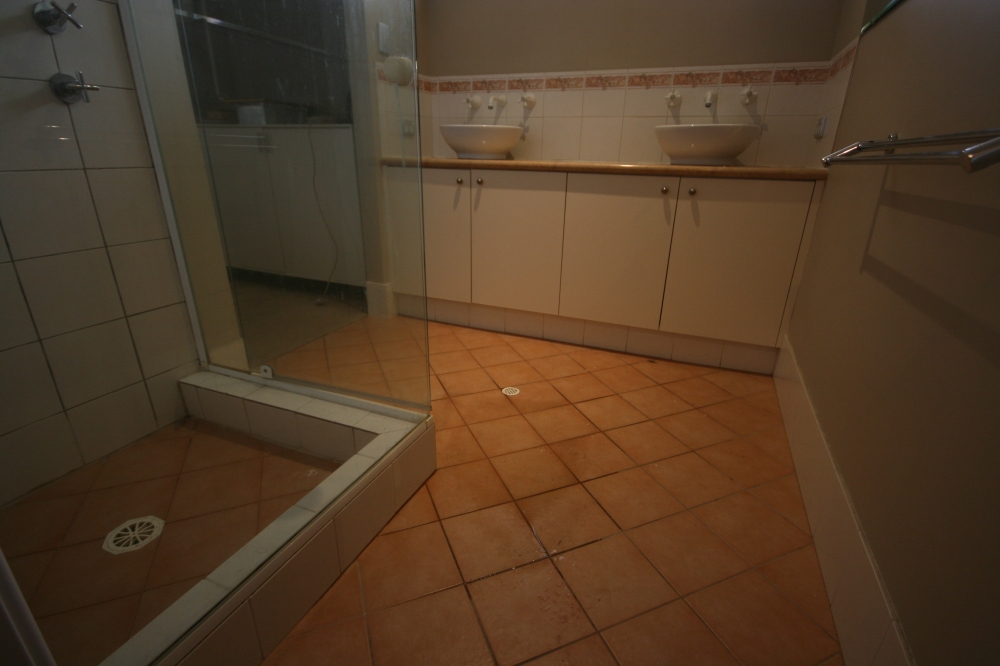 After Demolition

Completion

Call  Now!
0404 704 418